Hello folks! Not that busy this end of the year but I got at least 3 interesting pieces of info that might like.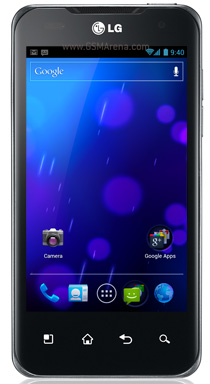 The first is LG's big Ice Cream Sandwich announcement. I have the G2x and I have to say, that the software support from LG is...hmm...GARBAGE. When Gingerbread was released for most devices and my phone was just produced but it came preloaded with Froyo. Ok, not too bad since the Gingerbread update should show up soon...That was what I thought...I was wrong because Android 2.3 showed up after 6 months. This was disappointing but I sucked it up and decided to simply install the update. Now, the "Official Over The Air" update, bricked my phone and it took me a little under 11hrs to resurrect it with Froyo. This was a big fail from LG since most people had issues and had to return their devices. Anyways, I hope they managed to learn from their mistakes and we won't see every second owner's phone being returned. LG stated that they will be providing ICS as from Q2 of 2012 which is one of the earliest promised by OEMs. In the end, if it comes down to that point where the phone is reduced to nothingness....Cyanogen Mod 9 it will be!
Second piece of the pie is about Samsung. They recently announced that they will not provide Ice Cream Sandwich for the Galaxy S and the Galaxy Tab 7.0 (The first model). However, it seems that they might be reconsidering...I actually feel pity for Samsung because there is already a 98% functional ICS ROM for the Galaxy S and porting this over to Galaxy Tab is very doable. Here is a video overview that shows the awesome Port for your pleasure :D
Last piece of news is about the Kindle Fire. This is only available in the US atm but should arrive to all amazon's after a while...my guess, after they make a LOT of profit of this device...Anywho, there is an Ice Cream Sandwich port! Yes, it is still in Alpha stage but doesn't look too bad. Here is another video overview of the port. If you are wondering...yes it is a complete fresh ICS install and gets rid of that stupid customized amazon OS.
Enjoy! Oh, I might put our second video tomorrow, it might be an app review but we'll see when time comes. So make sure to Comment, Like and Subscribe to our YouTube Channel.
http://www.youtube.com/user/allboutandroids?feature=mhee