Hey peoples! It's a really long time since i had something out and felt that I need to keep you guys up to speed :)
So, from now onwards I'll try to get stuff out more regularly and hope that you will like them! LET'S BEGIN!
ASUS
is back in the news today as they announced their new Transformer Tablet to be on sale on April 22nd. It is the TF300 and it is a "cheaper" model of the Prime. As a whole it is definitely a gorgeous device and even price wise, it is pretty sweet. Starting off with the spec. It comes with an nVida Tegra 3 Quad core chip, clocked at 1.2GHz which is slightly less than the Prime clocked at 1.4. It is of course a 10.1" IPS display with 325nits. Versus the Prime which is IPS+ at 600 Nits... and trust me the Prime's display is blindingly bright. Moving on, it comes with the 1GB of DDR3 RAM, which is sweet as this is a first in the tablet market. P.S. The iPad is still on DDR2 ;)
There are 2 versions, one has 16GB of internal memory and the other has 32GB and their prices are ridiculous! $379 for the former and $399 for the latter. PEOPLE, be smart and add the 20 bucks cause you never know when you will need more space :D
Oh, also the only color available right now is BLUE. But the White and Red versions will be out at the end of May, start of June. It is currently available for Pre-order at Staples.ca and will be delivered on the 10th of May.
SAMSUNG TIME...again...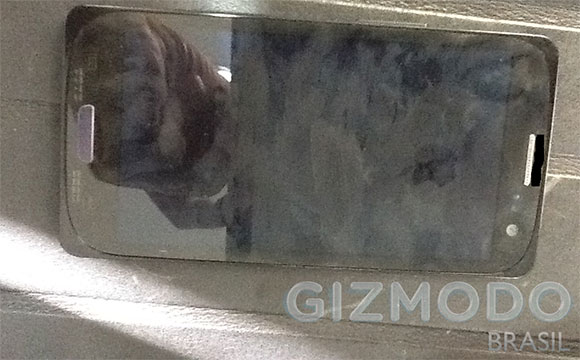 The Supposed Galaxy SIII in a Fake plastic case
So recently quite a lot of buzz has surfaced about the upcoming Galaxy phone. The hype is huge and the people, like you guys, can't stop talking about it. So as a little teaser for you folks, there's a YouTube video from Vietnam that contains what looks like the mockup. It seems the device is placed inside of a plastic case to conceal the actual appearance of the final product. In the video the specs for this "hidden" device is said to have a 4.6" Super AMOLED display with a resolution of 1184 by 720 which is close to 720p (1280 X 720). Again that's just an approximation. In the video it shows that the CPU is Samsung made, a Quad core clocked at 1.4GHz. Most likely this is correct, I mean, I hope so, since the Exynos chips are pretty awesome. Next we have the Camera. In the video it shows it is 8MP however, on AMAZON.de under the pre-order it mentions a 12MP camera. No further confirmation for that. It also comes with a MicroSD card slot. That's all we have for this device BUT fear not, the official announcement is coming soon.
That's all for today guys, check in soon for our opinion on the latest Android News!